Mogul NC
Shopify Site for Mogul NC
Photography & Branding
Snooty Judy
Squarespace Web Design
Photography & Branding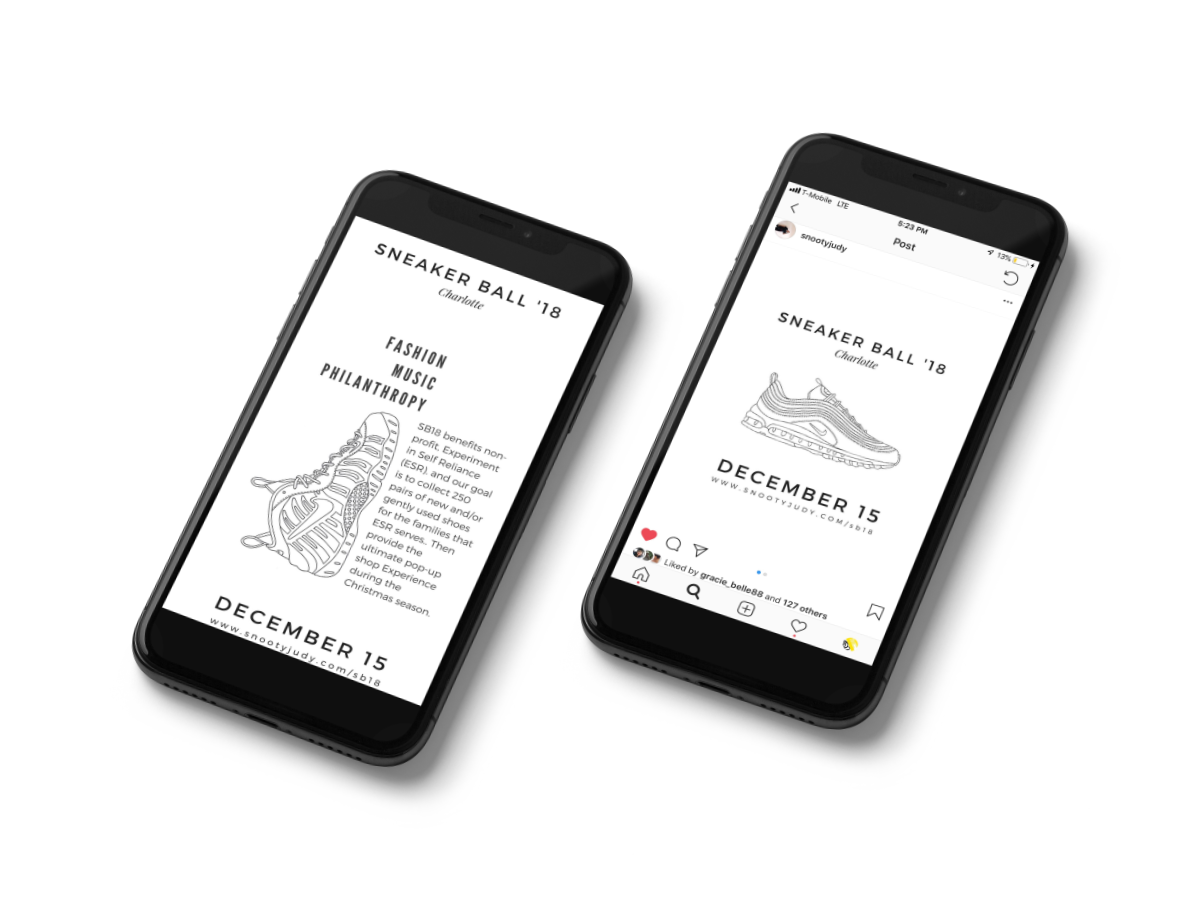 Sneaker Ball '18 Charlotte
Developed social media marketing strategy that provided event information through various graphics for Instagram, Facebook, and story mode. Created free downloadable coloring book for guest interested in the event and to drive traffic to event website.
Glam Makeup Pro
Developed social media marketing for Glam Makeup Pro's makeup packages for Instagram and social media stories. Created with Photoshop.
20 Something Doin' Something Weekend
The goal was to develop an eye catching booklet for conference attendees explaining the overall weekend.
Snooty Judy
Happy Friday Illustration for Snooty Judy Instagram. Created with Illustrator and Photoshop.